Fall 2019 Weekend Volunteer Opportunities
Apply for a Weekend Break HERE!
Weekend Breaks are scheduled on Saturdays and Sundays in, and around, the Lawrence area. They typically last anywhere from 2-5 hours. Everyone who applies for a Weekend Break is automatically accepted. You will receive a confirmation email after applying, as well as a reminder email on the Monday before your break. Volunteers will meet at the Lied Center and your group will carpool together, so if you are able to bring your car, please do!
Fall 2019 Weekend Break Sites:
Lawrence, KS
Lawrence Meals on Wheels 2019 Chefs and Refs Charity Auction Event needs volunteers to staff the event from 5:30pm to 10:00pm. Volunteers will be working dessert tabes, greeting guests, helping run raffles and silent auction tables, and helping with the live auction.
Oct 11 @ Abe & Jake's
Lawrence, KS
Kansas Audio Reader is asking for volunteers for their fundraiser booth at the Douglas County Fair.
Sept 12 | Sept 14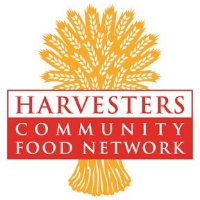 Topeka, KS
Since 1979, Harvesters food bank has collected and distributed food and household products to individuals in our community. With the help of volunteers, Harvesters distributes more than three million pounds of donated supplies every month. Volunteers will help in the Volunteer Outreach Center to sort and pack donated items for distribution.
Sep 7 | Sep 21 | Oct 5 | Oct 26 | Nov 16 | Dec 7
Kansas City, MO
Kaleidoscope is a free, creative workspace for children and their families to produce works of art from leftover Hallmark manufacturing supplies. At Kaleidoscope, the creative spirit is nourished, and children and adults alike are encouraged to have fun and feel great about their ideas.
Oct 12 | Nov 2 | Dec 7
Kansas Neurological Institute
Topeka, KS
The Kansas Neurological Institute holds a mission to support each person to who lives at KNI so that they can have the quality of life they deserve by recognizing their individuality, protecting and maintaining their health, and making sure they are included in every aspect of their lives: in their homes, jobs, and communities. Volunteers will be doing crafts and activities and spending time with residents.
Oct 5 | Oct 19 | Nov 16
Lawrence, KS
Audio-Reader, an audio information service for anyone who has difficulty reading standard printed material, airs more than 160 hours weekly of printed matter and special information to thousands of listeners throughout Kansas and western Missouri. Service is provided via closed circuit radio, Lions Telephone Reader and on CD or NLS cartridge. This unique programming is made possible by volunteer readers who record or broadcast the various newspapers, magazines and books offered through Audio-Reader. Audio-Reader volunteers include college students, teachers, doctors, homemakers, retirees and many others. They have a diversity of backgrounds and interests, but all share a common desire to help provide current information to those who can't read daily newspapers, magazines and best-selling books.
Oct 12 | Oct 19 | Nov 9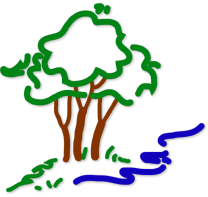 Lawrence Hidden Valley Camp
Lawrence, KS
Hidden Valley Camp, is one of the few privately owned wilderness areas in Lawrence, purchased in 1956 for Girl Scout use. The camp is semi-primitive. It is not a city park. Sturdy shoes are essential, as are a spirit of adventure, curiosity, and wonder.All work is outside helping to maintain our 40-acre semi-wilderness nature camp for local youth. The work is variable, involving anything from gardening and trimming shrubs, invasive plant removal, mulching, painting, hauling, cleaning, stocking woodpiles, renovating campsites or trails, and occasional special projects. We often have a large brush fire in a fire ring going on in colder months, to get rid of invasive shrubs and to help keep us warm!
Sept 21 | Oct 20 | Nov 3 | Dec 8
Lawrence, KS
Van Go provides teens, accustomed to failure, the opportunity to make public works of art—giving them a unique opportunity to succeed and connect to their community.
Oct 12